GigsGuide was born to make it easier for music lovers to find great gigs to enjoy even when they travel.
Occasionally, though, you don't need to travel too far to enjoy some good music. With 2 out 3 members of the GigsGuide team based in Malmö (Sweden), this year's Malmö Festival is certainly a great occasion for us to carve some quality music time out of our busy schedule.
The festival - which starts today and runs until next Friday the 16th - is a week of free culture, music and tasty food treats from all over the world that traditionally takes over the center of our city around this time of the year. It usually coincides with the first week of school, maybe a trick of the city to help the local kids ease into their regular student life after their summer adventures... or maybe just a way to make sure they don't go completely berserk .
Our locals have studied the festival's program carefully, and so we thought we'd share our personal top 5 picks for the gigs we can't wait to see this year and maybe help friends and out-of-town visitors navigate the program (which is only available in Swedish on the festival's site, because hey, who wants tourists anyway?).
We tried to link each artist's name to their Spotify profile (so you don't have to take our word for it) and added a link to the event's page on the festival's program (so you can save them to your personal schedule in the app, if you want).
Angelina Dasic (CMO)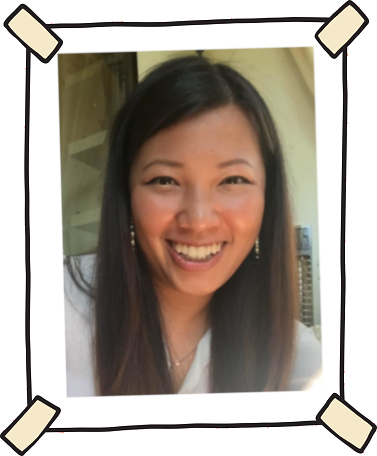 Picking 5 acts featured in the upcoming Malmö Festival (Malmöfestivalen) was harder than I thought, so I figured I'd be cheeky and squeeze in an extra.

The Malmö Festival has over the years been able to serve up some surprisingly great live acts occasionally and I hope this year's offerings won't disappoint. My music tastes are quite eclectic, as my picks (in no particular order) will reflect below.

Melodic guitar loops get me going and the wannabe-feminist in me has a tendency to want to throw my support at female-fronted bands. Hence, the first two choices on my list.
1. Hexed (Sunday 11 August 18:30 - 19:15 - link)
This is a Swedish metal band fronted by Tina Gunnarsson, with the aim to create music that focuses on strong vocals combined with melodic guitars. They have already earned a reputation for delivering formidable live performances, so who can pass up on that? I'd love to catch this.
2.1. Liv Sin (Friday 9 August 23:15 - 00:00 - link)
Like the phoenix rose from the ashes, so did Liv Sin. Following the demise of the Heavy Metal band Sister Sin, lead vocalist Liv Jagrell created a new band that boasts furious riffs with a welcomed melodic touch. Well, welcomed to me at least. I'm curious to see if the vocals will live up in a live setting.
2.2. Joy (Friday 9 August 23:45 - 00:45 - link)
This pick is a somewhat emotional choice, and one that indulges my hip hop hunger. Joy is an all-round artist (a singing, rapping badass) with a lot of sass representing Malmö and I recently discovered her music through a friend who happens to be her auntie. Needless to say, this is one I would love to watch. The only conundrum is that there is an overlap between her performance and my 2nd pick so it's ok that I put them both as pick #2, right? :)
3. Khaled (Thursday 15 August 21:15-22:45 - link)
Khaled, the King of Raï is coming to Malmö! His musical career came from humble beginnings on the streets of Algeria, and he is today one of the biggest stars from the Arab culture, with megahits that transcend language, social and cultural barriers. I'll make sure to bring my dancing shoes!
4. Fried Okra (Saturday 10 August 17:30 - 19:30 - link)
Country blues? Check. Swinging beats? Check. Songs about politics, women and music? Check. Yep, I'm there. Need I say more?
5. Danko Jones (Monday 12 augusti 19:15 - 20:15 - link)
I am ashamed to say that I have not been exposed to their music earlier. It is, actually, thanks to Francesco that they popped up on my radar. I might as well have been living under a rock! Which, incidentally, is what they promise to deliver live on stage; explosive, garage-style with extra sweat and musk!

Francesco Cetraro (CEO)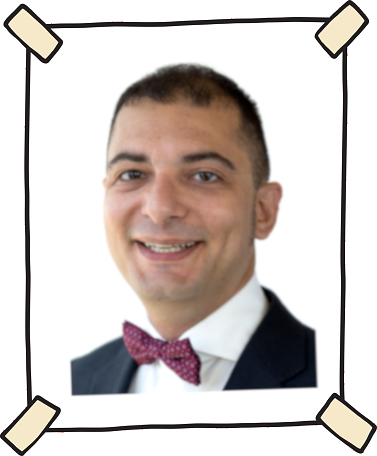 The Malmö Festival was one of the best things about Malmö when I moved here in 2003.

For the first years, I used to take the whole week off work and tried to see as many shows as I could.

While I might not be as much of an hardcore fan of the festival as I used to be (I blame today's lukewarm enthusiasm to the fact that they no longer serve moose kebab), the festival has helped me discover many new artists and I still have very fond memories of some amazing shows I have seen over the years.

From Esbjörn Svensson Trio to Ghost, Flogging Molly and Johnossi, to that time NO-FX played on the main square and had a lot of fun swearing on stage because there were families and children (sadly for Fat Mike, unlike Americans, Swedes don't really get offended by the f-word so easily).

Since Angelina has already "borrowed" a few of my own top picks like Danko Jones and Khaled (and added a few additional "honourable mentions" below for good measure), I'll keep my own list short with a couple of other gigs I am really looking forward to.
1. Rickard Lindgren Band (Sunday 11 August 17:30 - 20:00 - link)
A great blues musician and song-writer. I have seen him perform on his own a few times before and loved it, so I really look forward to seeing him playing with his new band this time.
2. Johan Dalene and the Lunds Kammarsolister (Wednesday 14 August 20:00 21:00 - link)
An incredibly talented young violinist who has already won several international prizes. Getting seats in the small venue might be tricky, but definitely worth trying!
3. Scarlet (Saturday 10 August 23:15 - 00:00 - link)
A bit of Grand Guignol with a touch of metal and a soprano rapper... Intriguing to say the least.
4. The Demtones (Wednesday 14 August 21:30 - 22:15 - link)
Simple, powerful rock riffs and catchy melodies for some light headbanging.
5. Nemis - New Music In Sweden (Saturday 10 August 13:00 - 17:00 - link)
A good occasion to discover where Swedish metal is going with 4 fresh new bands sharing the stage on Saturday afternoon.

BONUS: Angelina's honourable mentions, i.e. gigs that didn't quite make the list since there was some tough competition.
The Sounds (Monday 12 augusti 21:15 - 22:45 - link)
Playing a selection of songs from their latest comeback EP. "Thrill" us again, The Sounds!
MSO - Dance Music Symphony (Tuesday 13 August 21:15 - 22:30 - link)
The Malmö Symphony Orchestra will play a powerful fusion of EDM and symphonic music. I'm a sucker for orchestral arrangements.
Tribute to John Williams (Friday 9 August 18:30 - 19:00 - link)
Epic music by epic composer John Williams played on an epic instrument (the organ) in the epic setting of S:t Petri Church. Expect music from Harry Potter, Indiana Jones, Jurassic Park and Star Wars. Just epic.

And you? Are you going to be at the Malmö Festival too this year? What are you looking forward to see? Follow us on Facebook, Twitter or Instagram and let us know!