Today I am on my way to Hamburg for my first "Busic" trip of 2020.
What is "Busic" you ask? You might have heard of "Bleisure", which is the increasingly common practice of combining a business trip with some leisure time (like staying the weekend to see something more than the hotel, a windowless meeting room and the airport).
Well, "Busic" is a concept I just invented that involves mixing a business trip with an amazing live music experience (remember where you heard it first, ok?).
Besides some interesting business discussions in Hamburg, the one thing I am really looking forward to is seeing The HU in concert tomorrow night.
Every time I mention it, people are very surprised to hear I am going to see "The Who". Maybe it's a signal that I need to work on my pronunciation of the name of this band that blends heavy metal with the instruments and sounds of Mongolian traditional music (yes, there will be a fair share of throat singing too :)). So just to clear any doubts, here is The HU performing one of their hits in the New York subway:
2020 is an amazing year for live music
If you need a perfect excuse to combine a trip (not necessarily for business) with some great live music, then 2020 is your lucky year.
In the last few months, there are have been so many announcements of great bands getting back together for amazing tours in 2020 that I almost had the feeling the world is going to end in 2021 and everybody just wanted to squeeze a last glorious one in before we all go the way of the Dodo. One thing is sure: it will be interesting to see whether the end of the world will come before I go completely bankrupt from all the travelling for music.
Here are the ones I am personally most excited about.
Supergrass
Back in the glorious 90s, Supergrass was solidly on my heavy rotation list. Sadly, they were also one of those that "got away" before I ever had a chance to see them live.
Imagine the jumps of joy I did when I heard Supergrass would be hitting the road for a European tour in 2020. And while I might not be that young anymore, I have definitely done my best to "keep my teeth nice and clean" and in 3 weeks I plan to be right in front of the stage at their sold-out show at Ancienne Belgique in Brussels.
Therapy?
Another of my 90s favourites and in my opinion one of the most under-rated bands in the history of rock. Also, a consistently impressive live band, as I have had the chance to experience a few times in the past.
It has, however, been a while since last time I got to see Therapy? perform, so I plan to make up for it by joining the celebrations for their 30th anniversary. No gigs are planned in Scandinavia, so this will be another excellent excuse to celebrate also my own birthday by travelling once again to Hamburg.
Pearl Jam
Pearl Jam is probably the band I have travelled the most to see. From Berlin to London to Rock Werchter in Belgium (twice). In total, I have seen them about 7 or 8 times and I certainly have no intentions to break with traditions now :).
One of the things I love about Pearl Jam is that they release an official recording of every live show they make, which to me is the ultimate souvenir of a very special night. I wonder why more bands don't do the same thing!
Pearl Jam has just announced their new album Gigaton (coming out March 27th) and a tour to support it that will start in the US and then hit Europe this summer.
To be fair, they are also playing right next door to me in Copenhagen: however, the gig is taking place at Royal Arena, a venue with terrible acoustics. So I am looking at my options and I might go see them at Loollapalooza in Stockholm or at Rock Werchter again (I am just waiting to see a few more line-up announcements... I'd love to catch Faith No More at the same time if I can :)).
Ben Harper
I have seen Ben Harper in some pretty amazing venues in the past. One for all, an incredible semi-acoustic show a few years ago at the Cirque Royale in Brussels, a venue with excellent acoustics for an artist with a strong stage presence.
This summer, Ben Harper is hitting a few festivals around Europe and I definitely recommend catching one of his show if you get a chance.
For me, one date and location stood out among all of them, though: the one at the Greek Theater in Taormina, Sicily, on August 8th.
I'll just leave a picture here, I think it speaks for itself.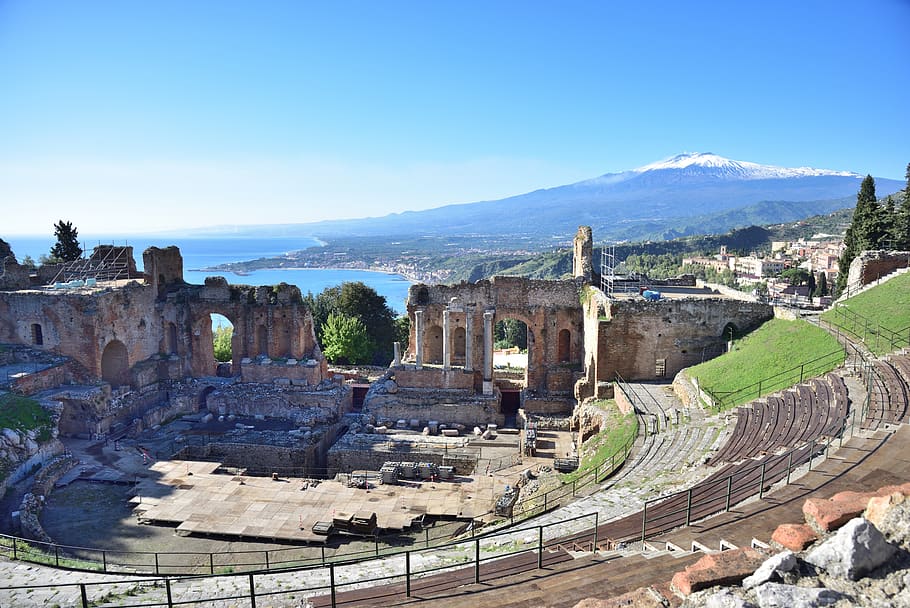 Bonus request: Rage Against the Machine to Europe
A couple of months ago, RATM announced a small reunion tour with a few dates in the US, among others at Coachella. Since then, rumors (and fake news) have been going around about more dates and locations, possibly even including a few in Europe. So far, though, we are all still eagerly waiting for an official confirmation.
To put how much this would mean to me into context, I need to share a piece of sad personal history.
The year is 1996. The place is Rome, Italy. A younger, slimmer, long-haired version of me is on his way to see some of his biggest musical heroes live for the first time.
This is a big deal for many reasons. Being a rock fan and growing up in Rome is a frustrating experience, as most big bands touring Italy never make it much further south than Bologna and travelling to the North to see them is well beyond the average teenager's wildest dreams.
So the fact that Villaggio Globale, an occupied social space in Rome, has managed to book RATM for a unique concert to raise funds to support the Zapatist movement in Mexico is probably the event of the century. Furthermore, the tickets have a very political - and teenager-friendly - price of just 5000 Lire (roughly what paying EUR 5 would feel like today).
May is usually a warm and sunny month in Rome, preannouncing the scorching hell of summer. So the organizers decide to save some money by not covering the open-air stage. But karma is a bitch and in the mid-afternoon of May 28th a surprising rain starts falling on the city. Even though by evening the rain has stopped and the sky has cleared, the conditions of the stage carry a terrible verdict: the concert is cancelled.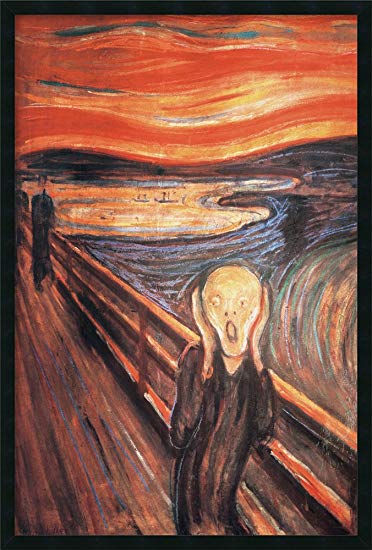 It's a pain I have been bringing with me ever since, also because RATM eventually disbanded a few years later without ever making it back to Rome, so I never actually managed to see them live.
So you see, Zack & Tom... You owe me one!
GigsGuide is the perfect Busic companion
What about you? What are the gigs that will make you travel this year?
Whether you travel for business or leisure, don't forget to register your free account on GigsGuide. This way, you can save all your upcoming trips for easy access and get personalized recommendations for live music events you can attend during each trip. If you use Tripit to keep track of your itineraries you can even connect it to your GigsGuide account and we'll sync all your trips automatically for you!
Sign up for free on the GigsGuide homepage, and let us all make 2020 the year Busic goes mainstream!